Dear reader,
Welcome to The Director's Dilemma October 2023
Each month this newsletter looks at a real-life board scenario and considers a range of responses. The scenarios are de-identified to protect the individuals concerned. This month we advise a director who has taken on the responsibility for writing a policy governing the acceptance of sponsorship, gifts and hospitality.
Of course, scenarios in the newsletter are general, I work with boards and directors as a confidential mentor to help them beat challenges and seize opportunities. If that sounds like something you would like, please call me.
To read this email in a web browser, go to www.mclellan.com.au/newsletter.html and click on 'read the latest issue'. I hope you will enjoy the latest dilemma: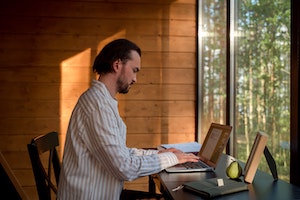 Hugh is a director on the board of a government owned company. Recently another company in the government sector came under intense criticism because the CEO approved gifts to executives. Several years ago, another company came under suspicion of corruption for after staff were seen dining with suppliers who later received large contracts.
In the past couple of months Hugh is aware that his company has sponsored a conference in its hometown and some of the staff have been invited by a supplier to attend an overseas conference. It appears the supplier would like the staff to present a paper about the project that the supplier recently completed for the company.
Hugh spoke with the CEO - his company has a very permissive approach to contact between directors and staff as long as the chair is informed of the intention and topic beforehand. In that conversation it became apparent that the company does not have a policy on what sponsorships they will grant or accept, or on what gifts and hospitality the staff may give or receive. The CEO agreed that this was a potential risk and that a policy would be a great idea. The only problem is that it should probably have been written yesterday and there is no expertise on the staff with these issues.
Hugh agreed that he would have a go at creating a first draft.
What should Hugh consider putting into the policy and how should he engage with the board and executives in the policy development process?