Dear reader,
Welcome to The Director's Dilemma July 2022
Each month this newsletter looks at a real-life scenario that happened to a board, perhaps to a board like yours, and considers a range of responses. The scenarios are de-identified to protect the individuals concerned. This month we look at how to handle overbearing and callous behaviour of some board members towards the rest of the board and the executive team.
I work with boards and directors as a confidential mentor to help them build great companies and maximise their impact, and if you would like coaching from an experienced board mentor, please call me.
To read this email in a web browser, go to www.mclellan.com.au/newsletter.html and click on 'read the latest issue'. I hope you will enjoy the latest dilemma: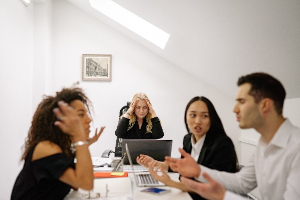 Tyson is a Board Chair who has a problem on his Government-owned Board. His four word description of the problem was: 'We are being bullied.'
His Board has a total of 15 Members. At the start of every meeting, three Board members can be counted on to complain about veracity of the minutes, the advisability or validity of previously made Board decisions, and the need to make extensive changes to the official record.
Tyson feels unable to contain the situation, and the arguments often end up taking between one and two hours at each meeting. Tyson says "The most frustrating thing is that none of the items that this trio raises are ever on our agenda. This means that progress on our scheduled items is stalled, that critical items get dealt when most members are tired and impatient, and that therefore the risk of making flawed decisions without enough discussion becomes exceedingly high."
The CEO tries to keep other staff away from the board, so they don't witness this behaviour. The board is starting to lose touch with the organisation. The Minister is unaware of the issue and believes that the board is diverse and therefore well-functioning.
It feels to him like twelve directors are being bullied by three very organised and assertive directors.
What can he do to fix this?