Dear reader,
Welcome to the November 2021 edition of The Director's Dilemma. Each month this newsletter looks at a real-life scenario that happened to a board, perhaps to a board like yours, and considers a range of responses. The scenarios are de-identified to protect the individuals concerned. This month our board is a volunteer association that has gone from starved to replete and needs to handle the potential relationship fall out.
Of course, these scenarios are general, written to help you with practical information without the risks that attach to living these situations in real-life. I work with boards and directors as a confidential mentor to help them build great companies and maximise their impact. If you would like personalised service, please call me.
To read this email in a web browser, go to www.mclellan.com.au/newsletter.html and click on 'read the latest issue'. I hope you will enjoy the latest dilemma: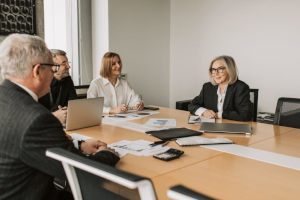 Maria is the newly anointed chair of the people and culture committee of a large not for profit organisation whose board had been stagnant for many years. When she joined last year, she was the first new director since 2008. The directors were thrilled to have her and created the committee with a view to revitalising the board.
Maria's committee undertook a major piece of work to reach out to the members and seek nominations for the board. Several directors wished to retire, and it was a good time to bring in some fresh new directors without any worries about upsetting long-serving contributors.
There are four vacancies, and no incumbents are up for re-election. Six great members have put their names forward. Maria is now worried because she hears that all six are thinking they will be elected and they can't, it would exceed the maximum board size in the constitution.
What can Maria do to avoid alienating any enthusiastic volunteers and to get access to the inspiration and energy that all the candidates offer?