Dear reader,
Welcome to the September 2021 edition of The Director's Dilemma. Each month this newsletter looks at a real-life scenario that happened to a board, perhaps to a board like yours, and considers a range of responses. The scenarios are de-identified to protect the individuals concerned. This month we consider how to recover from a recruitment activity that has gone astray. There will also be some learnings for preventing similar disasters.
Of course, these scenarios are general, written to help you with practical information without the risks that attach to living these situations in real-life. I work with boards and directors as a confidential mentor to help them build great companies and maximise their impact. If you would like personalised service, please call me.
To read this email in a web browser, go to www.mclellan.com.au/newsletter.html and click on 'read the latest issue'. I hope you will enjoy the latest dilemma: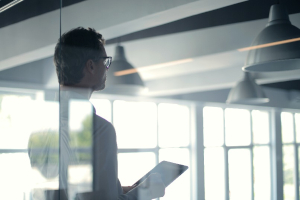 Karen chairs a government-owned utility board. The CEO recently announced a long-expected decision to retire.
The board appointed a professional search consultant selected from the government's list of approved service providers. They had a long list of skills and attributes that they wanted in their candidates.
As expected, finding candidates with the skills the board was seeking proved difficult. In addition, all the shortlisted candidates were currently employed and on salaries above pay brackets for this level of appointment within the government sector. None was highly enthusiastic about moving to the public sector at a lower salary.
To help candidates understand the non-monetary benefits of the role, Karen and her board arranged for the three preferred candidates to have coffee with the outgoing CEO and hear firsthand how rewarding the appointment will be.
Unfortunately, the CEO's secretary misunderstood the process and asked the internal HR department to schedule the appointments. Now the three preferred (yet still hesitant) candidates have received a standard email, asking them to come for an interview, rather than a conversation, and asking for CVs, referee details, and other data.
The search consultant is furious, saying that the candidates are now upset because they feel their privacy has been breached when they had not yet said that they were willing to take the position. He has already invoiced 70% of the fee and now claims the process is thwarted.
What can Karen do to help her board recover from this disaster and, hopefully, recruit one of their preferred candidates?