Dear reader,
Welcome to the October 2020 edition of The Director's Dilemma. Each month this newsletter looks at a real-life scenario that happened to a board, perhaps to a board like yours, and considers a range of responses. The scenarios are de-identified to protect the individuals concerned.
Our dilemma this month looks at the dilemmas facing a board whose company has outgrown the founder's ability to govern effectively.
I have over twenty-two years' experience consulting to, and serving on, boards. It is a pleasure to share some of it with you in this newsletter and I would be even more delighted to share it with you when your board needs a performance review, strategy workshop, or director education session.
To read this email in a web browser, go to www.mclellan.com.au/newsletter.html and click on 'read the latest issue'. I hope you will enjoy the latest dilemma: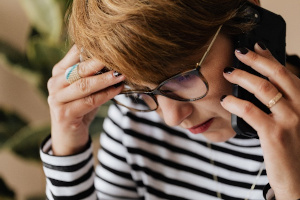 Amelia chairs a not for profit board that has successfully grown the company from less than $2,000,000 turnover to over $20,000,000. The company was founded by an individual with passion and drive who brought several of her own family members into the company to support her in delivering the mission. The founder was CEO for the first few years and is still an executive director, although a professionally qualified sector specialist was recruited last year to take on the CEO role.
Amelia and most of her board and staff has affection and respect for the founder; she is a formidable advocate for the cause. However, she has been finding it hard to step back, even though she recognised the need for a more professional CEO as the company developed systems and governance appropriate for its current size. Amelia can't countenance a return to the previous 'ad-hoc-racy' style of governance and management. She is proud of how well the company is performing, financially, competitively, and in relation to accepted governance standards.
The Founder helped to select the new CEO and said during the recruitment process that she would not challenge the new incumbent. Unfortunately, she has not been able to live up to her aspirations and, rather than supporting and mentoring the CEO, has taken to undermining her and the board. Amelia now regrets that her board allowed the Founder to remain on staff, looking after donor relations, as she is fomenting dissent. The CEO is very uncomfortable and has offered to leave.
Amelia needs to do something. The CEO has phoned her, in tears, on several occasions; the situation can't be allowed to continue. She is asking you for advice on how best to proceed.
What would you say?