Dear reader,
Welcome to the November 2019 edition of The Director's Dilemma. This month our dilemma is based upon the unexpected findings that can often greet a new director at their first meeting with the board.
During my twenty years' board experience I have seen a lot of dilemmas; all can be resolved when there is goodwill, a degree of skill, and a committed hard-working board of directors. Our three contributors have provided a range of ideas in response to this issue. I hope that you enjoy the insights and find them helpful in extending your governance knowledge.
To read this email in a browser, go to www.mclellan.com.au/newsletter.html and click on 'read the latest issue'. I hope you enjoy thinking about the governance and strategic implications of the latest dilemma: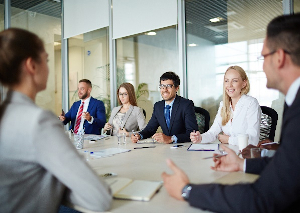 Queenie has just joined her first not for profit board and is very excited about it. She has done a short course on governance and is looking forward to applying what she learned to help a cause that she is passionate about.
At her first board meeting the chair introduced her to the other directors and she was surprised to hear that some of them had special titles such as donations director, finance director and members director while the rest were introduced as 'just' normal directors. Queenie was a bit surprised as her understanding was that they were all non-executive directors and, as such, jointly responsible for performance of the board's duties.
The meeting progressed pretty much as Queenie had expected it to, although each of the 'specially designated' directors gave a report about their area of focus. She did not wish to disrupt the smooth running of the meeting by asking about the titles. All appeared to be progressing well and there was nothing in any of the reports that gave her any cause for concern.
After the meeting she reread the company's constitution and found no mention of these titles and only the expected statements about directors and the board. She is mystified.
Should she ask the chair about these titles and the impact on director's responsibilities and liabilities?
Or is it something that they would expect her to know and understand?