Dear reader,
Welcome to the May 2019 edition of The Director's Dilemma.
These dilemmas are based on real events that have occurred during my twenty years' experience serving on and consulting to boards. This month we look at the role of the chair in a merger that is not proceeding to plan.
A good board adds value in a variety of ways. That includes having all directors think independently and diligently about the possible courses of action and their potential outcomes. Clearly the board in the case study failed the foresight test.
To read this email in a browser, go to www.mclellan.com.au/newsletter.html and click on 'read the latest issue'. I hope you enjoy thinking about the governance and strategic implications of the latest dilemma: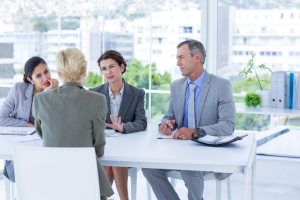 Kalinda chairs a small disability-sector not for profit company. For almost a year the company has been in friendly merger discussions with a similar company operating in an adjacent geographic area.
Kalinda's CEO and CFO were elected to the board of the neighbouring company in advance of the merger. Everyone expected the merger to proceed. Kalinda's CEO and CFO reported that the merger was a major topic of that board's discussions, but they could not give details as it would be a conflict of interest and they were excluded from most of the discussions.
Now Kalinda has received a letter from the chair of the other board saying the merger is not going ahead because due diligence uncovered some 'worrying information'. The letter also said the CEO and CFO must resign immediately as it was 'no longer appropriate' for them to be directors. Kalinda immediately called the executives who said they had no idea what had happened: They had not been made aware of any issues.
Kalinda's executives called the CEO of the other company but she refused to talk to them and said the other directors had voted them off in a special meeting three days ago. Kalinda tried calling the other chair but her calls were all declined.
She wants to know what has been found and if there is any possibility of getting the merger discussions back on course. Her company has deferred several strategic projects, incurred legal costs, and refrained from bidding for a government contract so as not to compete against the other company.
What should Kalinda do?