Dear reader,
Welcome to the November 2018 edition of The Director's Dilemma. I write these dilemmas based on my twenty years' experience consulting to boards and helping them to avoid becoming front page news, banned or fined. The reputation damage and career impacts of a board gone awry can be severe.
My 'joy in work' is to help boards and directors avoid becoming the next disaster and instead become the next great success. I do this by diagnosing board processes and procedures to identify latent problems, and guiding clients to address threats before they eventuate.
To read this email in a browser, go to www.mclellan.com.au/newsletter.html and click on 'read the latest issue'.
This month our case study protagonist faces a dilemma caused by an unusual response to an unhelpful policy. I hope you enjoy thinking about the governance and strategic implications of the latest dilemma: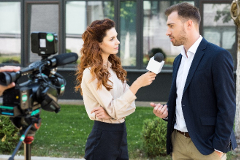 Finneas chairs a medium-sized listed company board. He has been with the company through a very successful CEO transition and is enjoying the challenge of helping the new CEO to hone his leadership of the company.
The CEO has proved a good choice and the staff are settled and productive. Recently the government announced a new policy that will most likely increase the cost of doing business and decrease export competitiveness.
The CEO is rightly concerned. He has already made some personal statements opposing the policy - calling it 'Stupid and short-sighted industrial vandalism' - on his Facebook page. Fortunately, the CEO keeps his Facebook account mainly for friends and family so Finneas felt the comments hadn't attracted much attention.
At his most recent meeting with the CEO, Finneas heard that a journalist had seen the comments and called the CEO asking if he would be prepared to participate in an interview. The CEO is excited at the opportunity to stimulate public debate about the issue. Finneas is more concerned that the CEO will cause people to think poorly of himself, as a harsh critic, and of the company. There are a couple of days before the scheduled interview.
How should Finneas proceed?